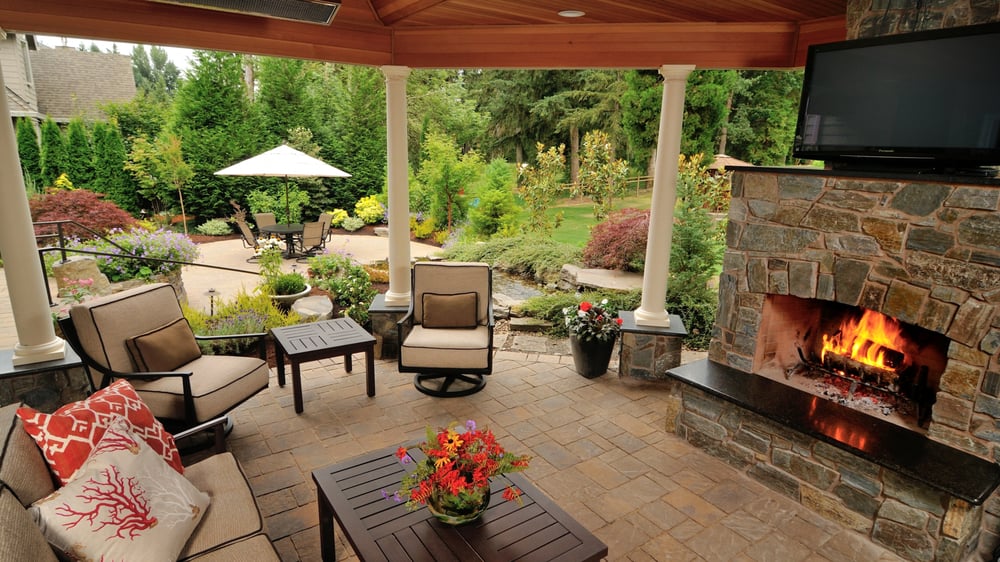 If you envision fresh summer smells wafting from the grill, friends laughing around a table and kids making s'mores at the fire pit, don't let a poorly constructed patio, or no patio at all, prevent you from realizing your dream this summer. 
A nicely constructed patio adds to your landscape and improves the overall exterior of your home, increasing its value. Once you've decided how you intend to use it, contact Artisan so we can help determine the right size, materials and location. 
Homeowners typically choose from four general materials: pavers, natural stone, concrete and gravel. No two projects are identical, so material costs vary based on what's selected and where you live. Also, there are many different add-ons you can have installed with your new patio:
Fireplace or Fire Pit

Pergola

Outdoor Kitchens

Sitting Walls

Etc.