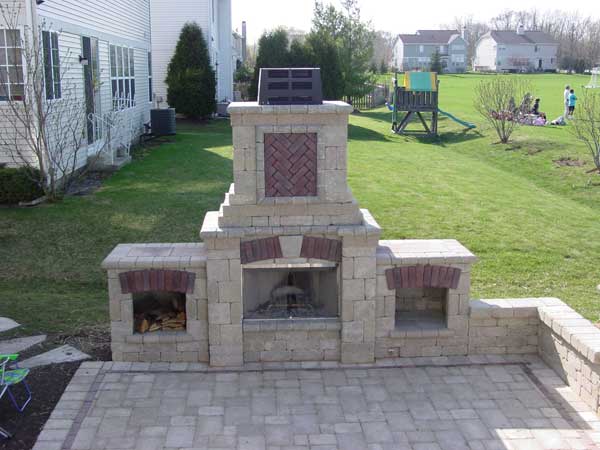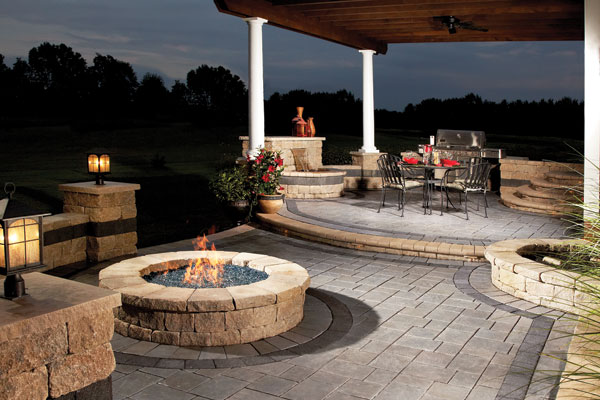 You built your patio to extend your living space beyond the walls of your home. You created an enticing outdoor room or two with furniture cozy enough to suit your living room but durable enough to withstand the elements. Maybe you're constructing an outdoor kitchen that goes beyond a simple charcoal grill. And, of course, you have plants.
Still looking to spice up your outdoor life? Whether your backyard dreams involve bundling up for a chat with a couple of close confidantes, nestled on a cushioned outdoor love seat, or invite the whole gang over for s'mores and ghost stories, the solution is the same: Just add fire.
Outdoor fireplaces can serve as the focal point for warm, inviting outdoor living spaces that you, your family and friends can enjoy year round.
You can choose from many elegant and surprisingly inexpensive options for a fire feature, a chimenea, fire pit, fire bowl, beehive and a kiva-style or traditional fireplace, all fueled by different means.
As with anything else, there are a few things that you need to keep in mind whenever you are looking for an outdoor fireplace. Many of these things will be obvious to even the most passive consumer; however, there are others that bear a little bit more thought and consideration.
Whether you have small children or not, safety should always be the No. 1 concern. Consider a locking ring that allows you to padlock your fireplace in the "off" position.
The decision you make will depend heavily upon your personal tastes and your local zoning laws. However, no matter which direction you take; don't underestimate the importance of having professional help whenever you're setting up a fireplace.